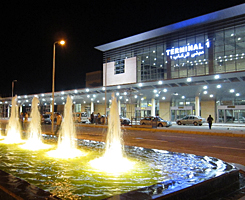 Serving Alexandria, Egypt's second largest city after Cairo, El Nouzha Airport had such short runways in 2005 that large aircraft could not land or take off, but expansion was not a feasible option. Therefore the government of Egypt decided to expand Borg El Arab Airport, located about 40 kilometers away from Alexandria, and provide it with the facilities required to serve as the main airport for Alexandria. The government also requested cooperation from the government of Japan.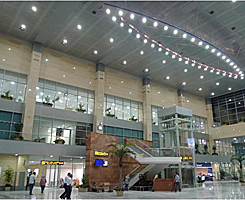 The Japan International Cooperation Agency (JICA) agreed to provide official development assistance in the form of a yen loan, which covered the construction of passenger and cargo terminal buildings, parking facilities, a taxiway and other incidental facilities. The loan also provided funding for Egyptian Airports Company employees in the areas of airport management and administration.
JAC formed a joint venture enterprise with the Netherlands Airport Consultants and Egypt's Engineering Consultants Group to provide design work, bidding assistance, construction management and maintenance operation services for this project, along with airport management and administration training with cooperation from Narita International Airport Corporation. The facilities were completed in May 2013.